Our People
Liddy's Solicitors' Barnsley and Wakefield offices, the lawyers are all specialists in their individual fields - whether personal injury, clinical negligence, or conveyancing - so you can be confident that your case will be dealt with by qualified solicitors in a highly professional manner.

Find out more about your solicitor:
Kevin Liddy
Managing Director
| Specialisms: Personal Injury and Clinical Negligence
Kevin graduated with an honours degree in Law from Cardiff University in 1990 and qualified in 1993. Thereafter he gained experience in litigation of all types. Mr Liddy was a partner for five
 years before setting up his own firm, Liddy's Solicitors Ltd, where he conducts personal injury and clinical negligence files exclusively.
His current caseload involves higher value road traffic accident cases, employer's liability work and clinical negligence, including a number of child brain injury claims. Kevin has handled a number of cases where damages have been awarded of values in excess of £1 million.
Kevin is a member of The Law Society's Personal Injury Accreditation Scheme and is also an Association of Personal Injury Lawyers-accredited Senior Litigator.
View Kevin's LinkedIn here.
Arsalan Abbasi
Director
| Specialisms: Personal Injury
Arsalan graduated with an honours degree in Law from Sheffield Hallam University in 2005, where he was awarded the Cavendish Prize for Outstanding Academic Achievement and was elected Treasurer of the University Law Society. Arsalan went on to complete the Bar Vocational Course from the Inns of Court School of Law at City University, London in 2006, and was Called to the Bar of England & Wales from Lincoln's Inn.
After completing the academic stages of his training, Arsalan joined Liddy's in November 2006 and cross-qualified as a Solicitor in March 2010. Arsalan is a member of the Association of Personal Injury Lawyers, and also regularly advises clients on compromise agreements with employers, as well as appearing before Employment Tribunals in relation to disputes between employees and employers.
In recognition of his outstanding results for the firm's clients, Arsalan was appointed as a director at Liddy's Solicitors in June 2011. Memorable successes include a case where Arsalan obtained a gross settlement of £105,000 for an injured client, who had been advised by his previous solicitors that he was likely to only obtain a total of £5,000.
View Arsalan's LinkedIn here.
Mohammed Naheem Khalil
Director
| Specialisms: Residential and Commercial Conveyancing
Mohammed graduated with an Honours degree in LLB Law at Leeds Met. University in 1998, before completing his post-graduate studies at the College of Law in York in 1999. He then undertook two years training at a local solicitors firm in Halifax and Hebden Bridge, where he qualified as a Solicitor in March 2002.
He later joined a Wakefield/Leeds firm of Solicitors in 2003, where he specialised in Residential and Commercial Conveyancing and worked in property transactions.
Mohammed joined the new branch office of Liddy's Property Solicitors as a partner in 2007. In 2012, Liddy's Solicitors Ltd was accredited under the Law Society Conveyancing Quality Scheme.
View Mohammed's LinkedIn here.
Nathan Cantrell
Practice Manager
Nathan began his career in the Legal Sector in 2007 working as an Office Junior before training to be a Legal Cashier in 2009. He then went on to gain a wealth of experience in accounts working for a number of local and international firms. In 2012 he was offered a position locally as an Accounts Manager for a well-known Law Firm.
In 2016 Nathan was approached by Liddys Solicitors Ltd to create an accounts department and set in stone the firms' policies and procedures for its bookkeeping. He was then offered a position as Office Manager in 2017 managing the day to day running of both offices. Nathan began training his colleague Reality to take over the day to day bookkeeping for the firm.
In 2018 it became clear that he played a central role within the firm managing the accounts department, managing the firms IT, implementing policies and procedures, managing staff and managing the day to day functions of both offices. It was at this point the decision was made to make Nathan the Practice Manager and to give him the same privileges as a Director. He has also taken on the roles of COFA and Data Protection Officer.
View Nathan's LinkedIn here.
Mark Aldridge
Solicitor
| Specialisms: Clinical Negligence Litigation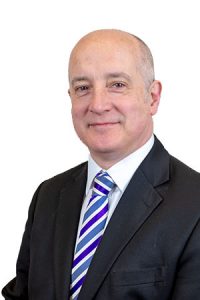 Mark began his career in the insurance industry in 1985 qualifying as a Chartered Insurer before moving into law in 1995. He qualified as a Legal Executive before completing his postgraduate studies at Nottingham Law School and qualifying as a solicitor in 2005. After qualifying, Mark spent two years working as a visiting lecturer at the College of Law in York in addition to maintaining his practice within a national firm.
Mark has wide experience across all aspects of personal injury and clinical negligence litigation and also has experience pursuing personal injury professional negligence actions. Mark has handled a number of cases with damages which were valued in excess of £1 million but prides himself on offering same level of high quality advice and service to all his clients no matter how large their claim is.
Mark now focuses purely on clinical negligence litigation.
View Mark's LinkedIn here.
Gulshan Ali
Solicitor
| Specialisms: Personal Injury and Conveyancing
Gulshan qualified from Derby University in 2005 where she studied LLB Law. This was followed by a legal practice course at Leeds Metropolitan University.
A member of the Association of Personal Injury Lawyers, Gulshan has extensive experience in both personal injury and conveyancing and, before joining Liddy's in 2012, was a partner at a number of other law firms in the region.
Gulshan's caseload includes a variety of clients who require assistance in a number of areas.
David Harwood
Litigation Assistant
David has extensive experience in the legal setting. He started his career in 1981 working in the post room for an established firm of Solicitors based in London. In 1982, he was progressed to their court department, which entailed attending court every day to issue court documents and attend court hearings.
In 1986, David was transferred to the position of Trainee Litigation Executive where he worked assisting a Senior Partner in a busy Personal Injury Department.  After a short 3 year period, David had gained the skills and knowledge to begin running his own Personal Injury Department, and has worked autonomously thereon. David's role involves obtaining client initial instructions and handling claims to their conclusion. He joined Liddy's Solicitors in August 2016 primarily to handle their road traffic claims.  And, in addition to these claims, David also deals with work place accident claims and public liability claims.
Excitingly, 2019 will mark David's 30th year as a personal injury file handler! During this period, he has gained vast experience in Personal Injury claims.  David has dealt with all aspects of  Personal Injury law which includes work place accidents, industrial disease claims, claims against the Criminal Injury Compensation Authority, public liability claims and road traffic accidents.
David is a member of the Association of Personal Injury Lawyers (APIL).
View David's LinkedIn here.
Katie Price
Nursing Advisor
Katie commenced an Adult Nursing Degree in 2011 and graduated with 1st class honours in 2014 . Both throughout her training and as a Registered Nurse, she has worked in many areas of clinical practice, and continues to hold an active registration with the Nursing and Midwifery Council. Post-qualification, she has undertaken continued professional development as a nurse with both the University of Sheffield and Sheffield Hallam University; she holds a recognised mentorship qualification and has played a large role in teaching pre-registration nursing students. Currently, she is studying towards a formal legal qualification and works dually for the firm in assisting with both medical and legal matters.
In the future, Katie aspires to progress within the firm and will be taking a more hands-on role with clients. She continues to work as a nurse in the community setting on a part-time basis in order to maintain her clinical practice.